11 pcs Fitness Resistance Band Set
Regular price
$ 49.99
Sale price
$ 79.99
Unit price
per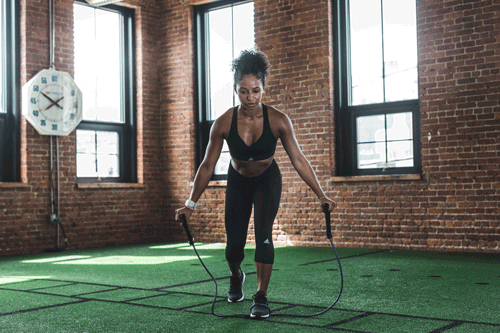 Your Next Personal Portable Gym to Empower Your Training for Faster and More Effective Results!
Want to take your fitness training to the next level? Our 11 piece Resistance Band Set is designed to effectively building muscle strength and tone the body anywhere you want. Incorporate our durable resistance bands during your general and sport-specific training to fire up your muscles for increased strength, gains to your acceleration and top-end speed.
Features:
★INCREASE POWER & ENDURANCE: Our bands' length gives constant resistance to your muscles throughout a     large range of motions, whether explosive or repetitive. Helping advance first-step quickness, vertical and lateral explosiveness, braking, and the ability to repeat athletics movements with less fatigue.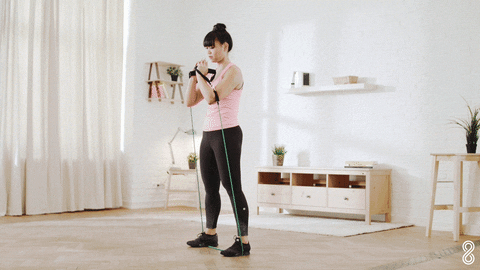 ★BUILD TO LAST: Each band is double layered and carefully constructed to provide maximum resistance. 100%  Latex-free, highest quality rubber, and TPR foam. The protective double layer end sleeves reduce wear and provide a longer band life.
★GYM WORKOUT ANYWHERE: This versatile set can fulfill your workout needs whether they be at the gym or at the comfort of your own home. It conveniently fits into our carrying case to easily be able to bring your workouts wherever you go!
★SUITABLE FOR ANY FITNESS LEVEL: Not every workout requires the same amount of weight, depending on what muscles you are working. Whether you are a beginner or an expert; ou resistance bands can fully meet your needs.
INSTRUCTIONS BEFORE & AFTER USE
Before each use, check each band for breakage prior to starting your workout.
Do not stretch bands more than 3x their original length.
Do not use bands on rough or abrasive surfaces.
When under tension, carefully return all bands to original length before releasing to avoid injuries.
We highly recommend storing your set at room temperature with no moisture, heat or direct sunlight to increase the life cycle of the product.
Only clean your product with a damp rag with NO cleaning products or soaps. Any cleaning products or soaps may damage or weaken your bands.
Package Includes:
  ★ 5 Resistance bands
  ★ 2 Ring Foot
  ★ 2 Hande
  ★ 1 Door Anchor
  ★ 1 Receive Bag

OUR PROMISE
We ship orders daily in 24/48 hours - you can buy with confidence because our products are fully sanitized before leaving our warehouse! We ship internationally! Stock is limited!
Note:   Due to current demand, All orders currently take 7 -15 business days for USA and 10-20 business days to rest of the world for delivery from the date of shipment. Orders in countries affected by the current COVID-19 virus may experience some additional delays in delivery times but all packages will be delivered 100% or your money back.
---
Share this Product
---